Product Display
HC-4215D-6AC Automatic turntable ultrasonic welding machine
| | |
| --- | --- |
| Model: | HC-4215D-6AC |
| Scope Of Application: | Ultrasonic Welding machine for ABS/PE/PC/PS/PVC/PP material Ultrasonic welding; ABS-PC complex welding, acrylic Ultrasonic welding |
| Features: | Characters:+IC circuit precision control, automatic overload protection system+Adopting digital switch, 1/100 precision re-set control+Adjustable horizontal level, easy control welding horn+High Q value transducer, optimized output+Have resonant |
| | |
Automatic Turntalbe Ultrasonic Plastic Welding Machine Series
Name: HC-4215D-6AC 4200W 15KHzAutomatic TurntalbeUltrasonic Plastic Welding Machine
Main Application: Apply for ABS, PE, PC, PS, PVC, PP, ABS & PC complex, Acrylic etc. materials.
Product Introduction
Ultrasonic Welding Machine Applied to ultrasonic welding: Ultrasonic Vibration transmit the energy via welding horn to plastic workpiece surface, generating localized hyperthermia to melt the plastic surface. Under pressure of the ultrasonic welding machine, make 2 pieces ofplastic workpiece to weld, get a good-looking and stable entire product.
Ultrasonic Plastic Welding Machine Theory: Transmitting 50/60 hz electric current into 15, 20, 35 KHz electric power via ultrasonic generator. The high frequency electric power transmitted into same frequency mechanical movement, then the mechanical movement transmitted to ultrasonic horn via amplitude modulator. The horm transmit the ultrasonic vibration energy to the weld part of the workpiece. In this part the ultrasonic vibration energy changes into heat via friction, to melt the plastic. Ultrasonic plastic welding time and pressure of horn is adjustable. It depends on transducer and amplitubemodulator.
Characters:
+IC circuit precision control, automatic overload protection system
+Adopting digital switch, 1/100 precision re-set control
+Adjustable horizontal level, easy control welding horn
+High Q value transducer, optimized output
+Have resonant frequency when the load, unload, without adjustment for the frequency of welding horn
+Square column and column airframe structure is optional, the straight line guide bearing, the precise matching device
+Using the turbine rotation to adjust the machine movement, which is better than normal
+Adopting Japan HuangPai brand alloy steel to keep frequency strong and stable
+Celebrate itself durability for adopting USA aviation standard 7075¡¢6064 Aluminum alloy
+The electronic components are imported from Italy, Japan, American, South Korean, Taiwan directly, guarantee the quality of our machine.
+All in one high capacity machine, applied for high precision of welding workpiece.
+Automatic protective device, which is optional.
+High-power machine, which is applied for Large workpiece.
The manufacturer has right to modify design and parameter without prior notice
Applied range of Ultrasonic welding machine:
Widely used in aviation, boats, cars, electrical appliance, package, toys, electric, medical, auto parts, fishing and textiles etc. For example: disposable transfusion filter, blood plasma whizzer, valve bag, plastic wine bottle cap, dish washer waterwheel, plastic toys, car lamp, plastic fake bait, charger shell and mobile hanging drop welding, disposable lighter shell welding etc. Besides: car door plaque welding, car motormeter welding, car lamp car mirror welding, sun visorwelding, car inside accessories welding.
Machine Technique Parameters:
| | | | |
| --- | --- | --- | --- |
| Model | Power output | Frequency | Power Supply |
| HC-4215D-6AC | 4200w | 15KHz | 220V 50/60Hz |
Sample view: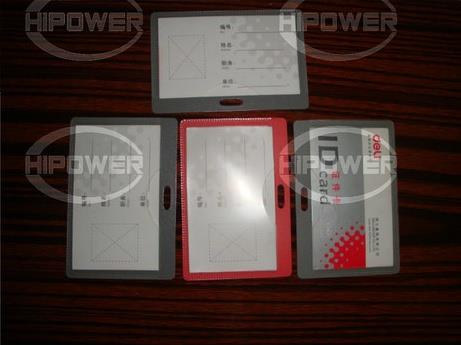 Machine: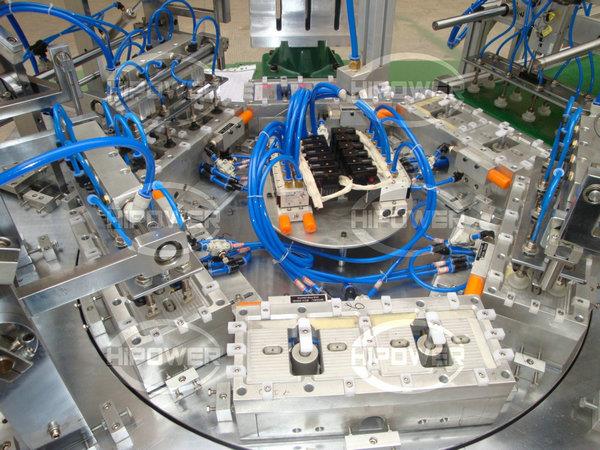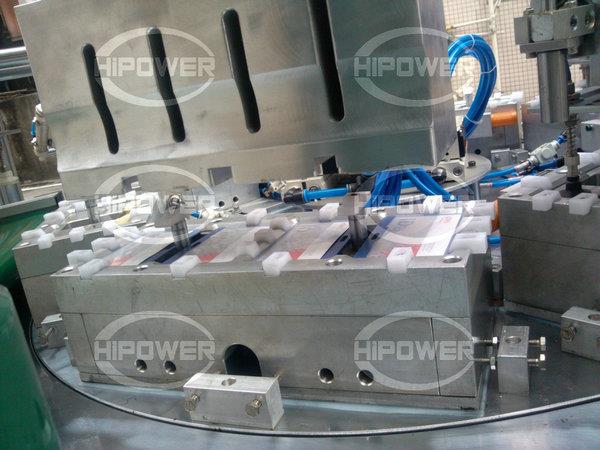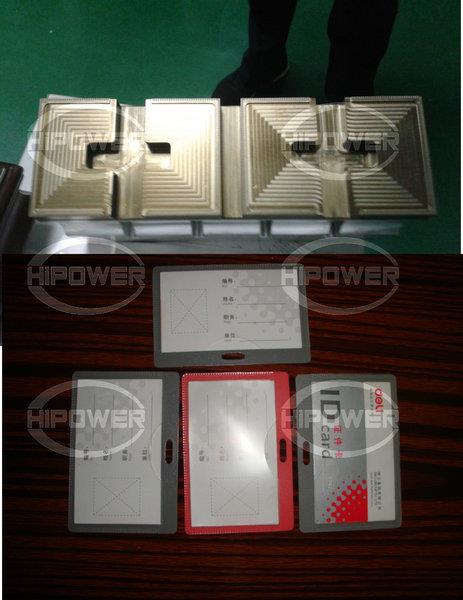 Drawing: