Product Display
ODM Special HF Tarps Welder
| | |
| --- | --- |
| Model: | HR-5KW-F1 |
| Scope Of Application: | Used for big cover, pvc fabric, tarpaulin, canvas welding. |
| Features: | hands protection function; 5557 anti-spark,max. 300 degree heat sealing function available. |
| | |
Application:
It is especially designed for HF welding of large format structural membranes, pool-liners, oil-booms, water cisterns, tarpaulin, tents, tensile structures, advertising billboards, spark protection cloth ,tent of truck, canvas of agricultural,canopy, swimming pool covers and other PVC/PU technical textiles, large PVC canvas/digesters/ fabric, computer advertising / printing/ Film cloth, the membrane structure, etc.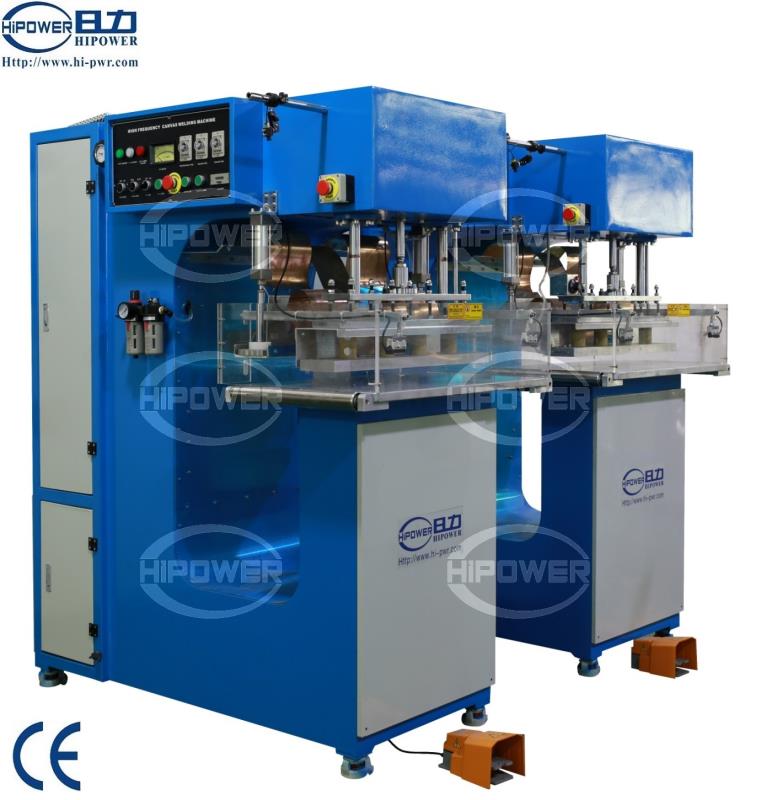 Products:
1. Large format technical textiles,
2. Large Covers for trucks and boats
3. Membrane Curtains for trucks
4. Large Swimming pool covers
5. Temporary shelters
Our welders with power outputs up to 35KW and deep space behind the electrode provide advanced technological features for optimizing productivity and manufacturing quality.Stabilized and smooth regulated HF generator provides efficient power for al linear welding up to 1500mm in length and 50mm wide.All machines are completely safe for the operator and fully comply with CE regulations.

Drawings